Fornax T-ovens for the aerospace-industry
For this industry, Fornax has adapted its T-ovens in various designs. The ovens are typically used for curing or drying and have a maximum temperature of 250 °C. The ovens are designed according to quantities and sizes of items – with or without automatic doors, and trolleys for loading and unloading of items. Typically, the Fornax ovens supplied to the air industry have been large-size ovens with heating elements located in the oven walls. The oven effect determines the specific design and location of the elements.
Within the temperature range 0 and 1,500 ° C, Fornax offers countless solutions for you as a customer. Whether it is chamber ovens or continuous furnaces, we develop your oven based on the specifications supplied by you.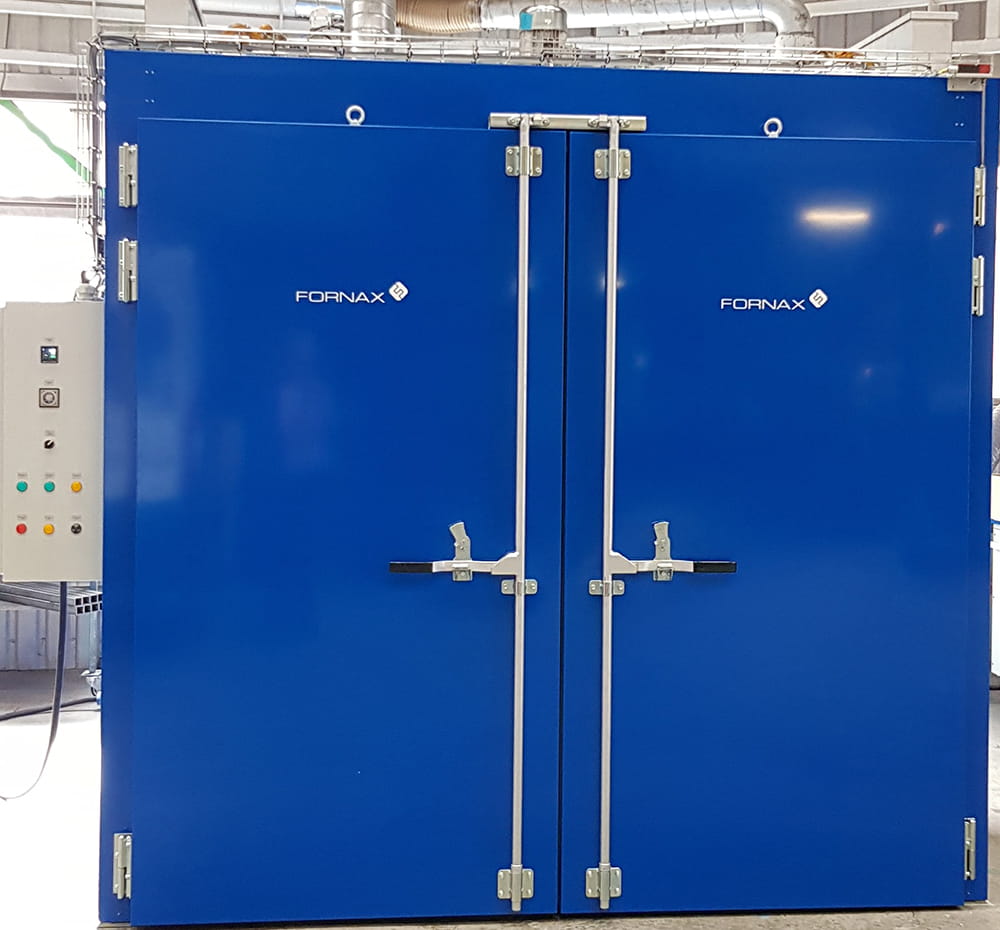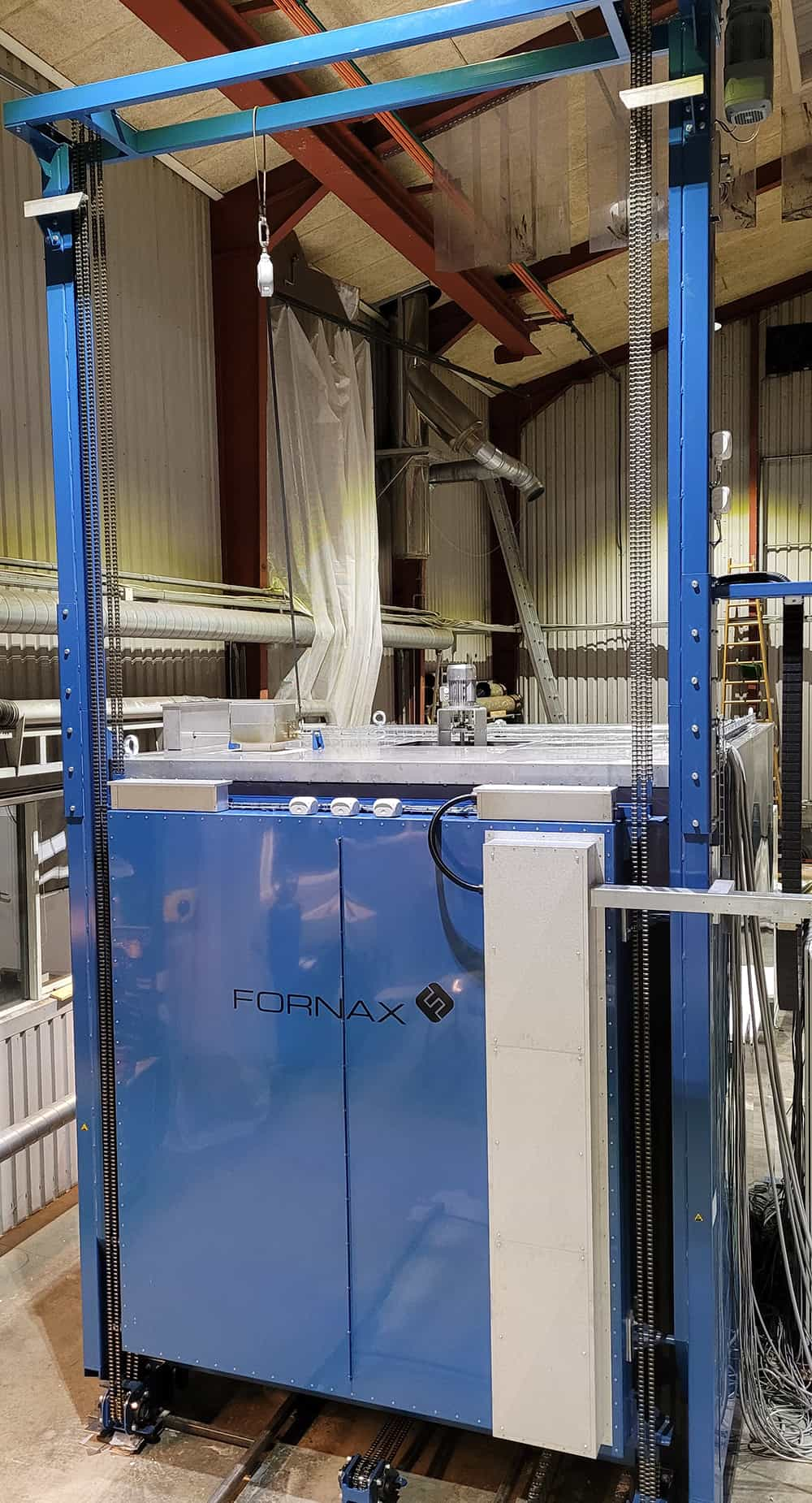 Curing, drying, baking, polymerization – are all processes that can be handled by the Fornax T-ovens. Operating temperature up to 250 °C.
Description
Resistance heated convection ovens. Air flow horizontal or vertical (floor/top, top/floor). Air circulation standard or adapted to the customer's specific requirement. Fans circulate air from the oven chamber, past the heating elements and back into the oven chamber. The constant flow of air past the objects transfers heat to the objects. The air circulation ensures a uniform heat distribution. The ovens are built on a solid platform and from the best materials. The control is normally built with Siemens components, but can also be custom made.
Main components
Oven body
High quality insulation (mineral wool)
With or without trolley
With or without insulated floor
Control cabinet with control system adapted to customer's specification
Optional
EN1539 (safety norm for ovens and dryers in which flammable substances are released).